Hiring the wrong employee could cost the organisation dearly in terms of time, productivity loss, and opportunity costs, just to name a few. What most employers fail to realise is the enormous opportunity cost bad hires can potentially cause. The amount of time, resources, and money expended mitigating the fallout and negative impact of a bad hire could have been invested in other areas of the business to generate much needed returns and profits.
The Right Talent is precisely written for recruiters who are determined to weed out bad hires through effective hiring. Based on the CAAP® High Performance Model, the book addresses common mistakes and difficulties faced by interviewers and helps them understand the interview process, prepare for the interview, and craft the ultimate interview questions using the Agility-Focused Interviewing Approach™.
Praises for Book
"Hiring someone, whether it is for a junior or senior position has always felt like a gamble. Some of the best hires I have come across hinged heavily on the hiring managers' seemingly well-honed instincts. Their ability to read a person correctly and 'listen to their gut' is not as spontaneous or as random as they appear. It comes from years of experience in interacting with people and knowing what to look out for. Steven Lock's Agility-Focused Interviewing Approach™, empiricalises the interviewing process, making it possible for one to fast-track through the learning curve and achieve competence in the hiring process."
Shirley Go
Global Marketing Manager, Cytec Industries
"A company is only as good as its people. For a start, you need to hire the best people. Steven Lock captured the essence of what is required to accomplish that. When I was a new manager, I used to follow my instincts when I was interviewing and hiring. As you may have guessed, the quality of people I hired was inconsistent. Over the years, I have learnt from my experiences and developed some tactics for successful hiring. Steven's book reinforced these best practices and elevated my knowledge in this area to the next level. It is truly enlightening. He has converted hiring from an art to a science. He maps out the process in easy-to-follow steps to achieve the results you aspire. This book is a must-read for new managers and those who are serious in building the best teams for their company."
Bernadette Ho
Regional Services Sales Director, Agilent Technologies
"Steven's book is literally a system-in-a-box that any manager can put into practical use immediately. You will enjoy his direct and rational approach because it cuts to the chase. His many years of direct hiring experience is an essential asset to hiring managers today. And if that is not enough, Steven is a veteran on the stage and has the capability to support any organisation in need of his skills in developing managers and their hiring abilities.
Stuart Tan, MSc., MBA
International Speaker and Organisational Psychologist, Ultimate Alliance Consultancy Pte Ltd
"Steven's book will provide you with not just a manual on how to interview, identify and hire your ideal candidates for your organisation, but also provides you with a comprehensive guide on how questions should be asked and what to avoid. This book is a complete end-to-end guide for your next successful hiring exercise.
Teo Puay Wei
Head of Risk (Asia Pacific), Aberdeen Asset Management Asia Pte Ltd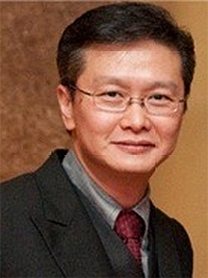 About the Author
Steven Lock is Founder and High Performance Strategist at FutureTHINK! Training & Consultancy LLP. He is a Speaker, Trainer, Author and Coach.
As a High Performance Strategist, Steven trains and consults with organizations and individuals to enable them to reach peak performance through building High Performance Teams based on the CAAP® High Performance Model. The CAAP® High Performance Model focuses on Culture (cultural fit), Attitude, Aptitude and Personality dimensions of their employees and job candidates. It is a highly practical, effective and proven approach.
Steven is also the author of "Hiring for Performance: The CAAP® Model to Hiring and Building High-Performance Teams". He is also the Developer of the Leadership Style Questionnaire™ that is based on Dr. Daniel Goleman's research on leadership styles.
Steven was interviewed on MediaCorp's live radio show The Breakfast Club on 938FM, and has contributed numerous articles to Singapore Business Review, Straits Times Recruit, LinkedIn and other publications.
Steven's comments on Team Collaboration was quoted in the Spring 2014 Edition of the Harvard Business Review OnPoint Magazine.
Steven is certified in MBTI® (Step I & II) & DiSC® Personality instruments. Steven's clients include Aberdeen Asset Management Asia Limited, Cambridge Industrial Trust Management Limited, OM Group Electronic Chemicals, Tyco International, International SOS, Pfizer and more.